Drum roll please...here is my first currently with Ms. Farley (I added ms. out of respect since I don't know but admire her). So what if it's almost July and I'm just completing the June currently? I was just too excited to finally be able to complete a "currently" that I couldn't possibly wait until July. As Phil, the Duck Commander would say, "Happy, happy, happy"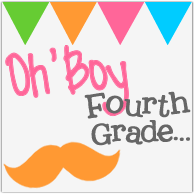 Listening-During the school year, my husband and I run a tight ship. Those girls are in their beds at 8:00, but we relish in the freedom summer provides. The girls come into our room and we all five climb into our bed. Soon the giggling begins...
Loving-One of the reasons I wanted to start a blog was so I could participate in the "Currently". It is such an easy way to be reflective. It reminds me of the amazing poetry my middle school students used to write using mentor texts. Gotta try that this year with my 4th graders!
Thinking-Teachers have to be some of the smartest creatures on the planet. I sat in front of the computer yesterday while reading blogs of teachers saying, "WOW...ooooh....neat!" I did that--just like that-- for about two hours. Way to go teachers!
Wanting-I read the blog,
Eberopolis
, for quite a while yesterday. Alison is a pretty techie gal! She's in Georgia and has a classroom where every student has an Ipad! Say what?? Every student? I'll admit. I was jealous, very green. I think the thing I was envious of was when she talked about grades. Umhum...she has the students complete work online and has grades immediately. How efficient!
Needing-I have had two goals for a good year now but no time to implement. This summer there is time. I can't wait to get that going. I think I have some pretty neat ideas that others may like.
All done! Yippy Skippy...that was fun!
-Veronica